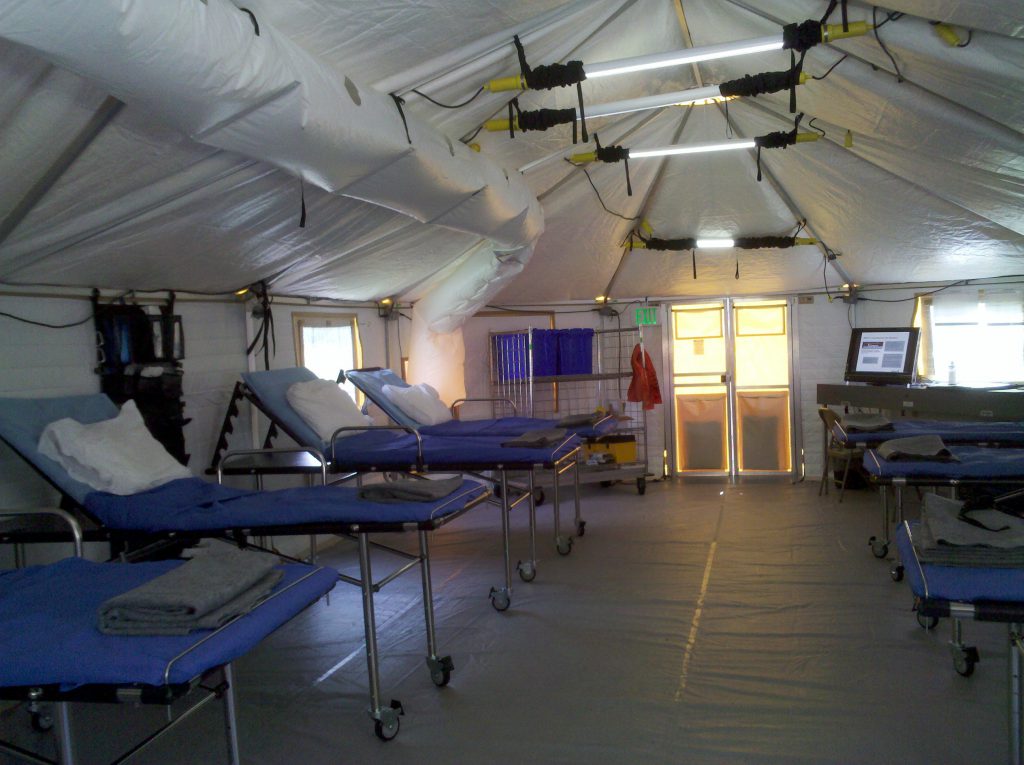 EMERGENCY & DISASTER RELIEF TENTS

Event Rentals DC is prepared to erect erect emergency tents and disaster relief tents in response to natural disasters, viral outbreaks, fires, floods, or earthquakes. Our emergency tents are perfect for hospitals and military bases. We also offering quarantine tents, screening tents, and decontamination tents and partitions. Whether you need the tent for a day, or for over a month. Event Rentals DC is the local leader in long term emergency tent rentals. Event Rentals DC has provided long term emergency tent rentals to various government agencies, companies, and construction sites. Event Rentals DC offers flexible payment plans and options to maximize your rentals. We have the inventory and the expertise to service your event. Our phones and emails are monitored 24/7 ready to handle any emergency. Give us a call today to find out more information.
Please feel free to call at us at 571-882-1855 or send us an email to info (at) eventrentalsdc.com with your inquiry. We will respond any quote request the same business day. We are looking forward to working with you!